Gardner & Hydrick Animal Hospital
Description
Dr's Allen Gardner & Dick Hydrick started this clinic over 40 years ago. It started out as a little clinic in Albany and has since expanded to include our sister clinic in Leesburg. Currently, Dr. Dick Hydrick and Dr. Haley Clark are serving pets needs in the Albany area.

We offer a variety of services to suit all your pets needs. We offer bathing & simple grooming, boarding, vaccinations & wellness packages, cosmetic surgeries (ear trims, tail docks, dewclaw removals, etc), routine & preventative surgery (spay/neuter, gastropexy, etc) and emergency surgeries (bladder stone removal, foreign body removal, etc), in-house laboratory testing & radiology, pain management, plus a full in-house pharmacy for prompt prescription processing.

We also provide your pet with the best flea & heartworm prevention options available on the market with very competitive pricing. We offer a variety of supplements and additional items to aid in the every day maintenance of your pets. We sell Hills Science and Prescription diets, which are specially formulated to meet any pets specific dietary needs. We sell Lupine collars in all shapes and sizes, which have a lifetime gaurantee even if chewed. We also sell a variety of different shampoos to suit your particular pets skin.

We accept the following forms of payment, including credit/debit cards, cash, and care credit. We do NOT offer any form of in-house financing.

We also offer additional products and services that may not be mentioned specifically here. If you have ANY questions about any of our products and services, do not hesitate to ask. You can call us or just come on by for a visit. . . We look forward to seeing you soon!
Opening Hours
Tuesday 08:00 am to 05:30 pm

Meet the Owner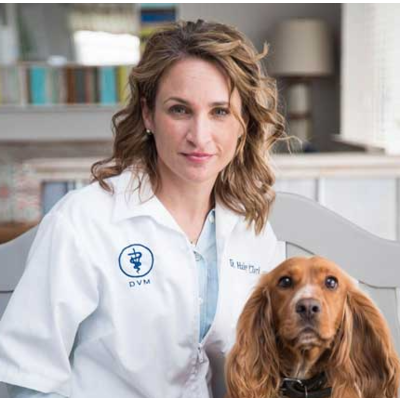 Haley H. Clark, DVM
Owner
Dr. Haley Hydrick Clark graduated from the University of Georgia in 1998 with a degree in Animal Science and from Tuskegee University in 2002 with a degree in Veterinary Medicine. After graduation, Dr. Clark completed a one year internship at Performance Equine Associates, a full surgical, reproductive, and intensive care facility specializing in horses, located in Whitesboro, Texas. She rejoined ... more er father's practice in the summer of 2003. Dr. Haley was married to Dr. Charles Clark, a dentist, in Albany Georgia in May of 2009. Both being graduates of the University of Georgia, Dr. Haley and her husband enjoy attending ball games in Athens rooting on the Bulldogs. They have two girls, Wallace Anne and Mari Frances. In her off time, Dr. Haley also enjoys riding horses, photography, reading, cooking, running and other fitness activities. She is a former member of the board of directors of the Albany Humane Society and a former member of the school council at the Lee County Primary School as well as past president of the Greater Albany Veterinary Association.

After Dr. Haley's first year in practice at Leesburg Animal Hospital, the practice won the Leesburg Chamber of Commerce Small Business of the Year Award. Haley and Charles' extended family include an English Cocker named Dooley and two cats, Lavendar and Rosemary. less